It all started with this dresser / bookshelf (I think it was part of a bunk bed) we found in the neighbor's trash pile...
Now, the QUESTION is...WHAT am I going to do with it???
I THINK I have decided to put it out on the patio (that is where my cat Snowflake lives)
We can make her a cat condo...This would work out great, because I HATE the litter box being out in the open. I went to pinterest for some ideas....
THIS
is my ins-purr-ation..I LOVE it!
souce: Pinterest
OK, so ours looks a little different..that's OK..we will make it our OWN DESIGN :)
I wasnt even sure if Snowflake would like it???
So I decided to TEST IT...
I put the dresser out on the patio for Snowflake
I think I have my answer! LOL
Where it is located, you cant see her from the house so I put a mirror out there too, so I could see her :)
The mirror wont stay.
We still have to "decorate it" and maybe paint it (I havent decided yet??)

Q: Should I paint it??
I am going to TRY to put the litter box on bottom shelf w/ curtains on side (like above) or maybe I'll have my Hubby make a door with a cut-out???
Like this
souce: Pinterest
Maybe we can make the cutout a cat shape like this?? LOL
souce: Pinterest
The bed will HOPEFULLY go on one of the higher shelves??? (I hope she doesn't mind sleeping next to her potty??) I explained to her it's a "master suite" LOL
Then the bottom two drawers on the side will be removed and this will be where her food and water is kept ???
Like
this
...Maybe??
OR I may remove all the drawers (and use them on another project! LOL) and do something like this
souce: Pinterest
Are there "rules" for cats?? I know NOTHING about them. A few questions for the cat-lovers out there
1. If I put the litter box down below will she actually sleep on a pillow on the shelf above ( or is that too close to her litter box?)
2. Also, if I move the litter box from where it is now (opposite side of patio) will she figure out where it is??
3. Should I just get a new litter box and have TWO while she adjusts??
ALL THIS because we found a piece of JUNK FURNITURE!! LOL
I DONT EVEN LIKE CATS (she was a STRAY my husband rescued!)!!!! (OK. well it was FIVE YEARS ago, but I dont usually have ANYTHING to do with the cat issue..just buy the cat food and cat litter. My husband does it ALL :)
BUT if I have to have one she may as well have a COOL HOME!!

I'll be sure to share the AFTER pics when it is done!
THEN when THAT project is done, we can move onto using the DRAWERS!!
Here are some IDEAS for that! (I TOLD you I have OCD / ADD and I'm NOT joking!
I LOVE this look I found on pinterest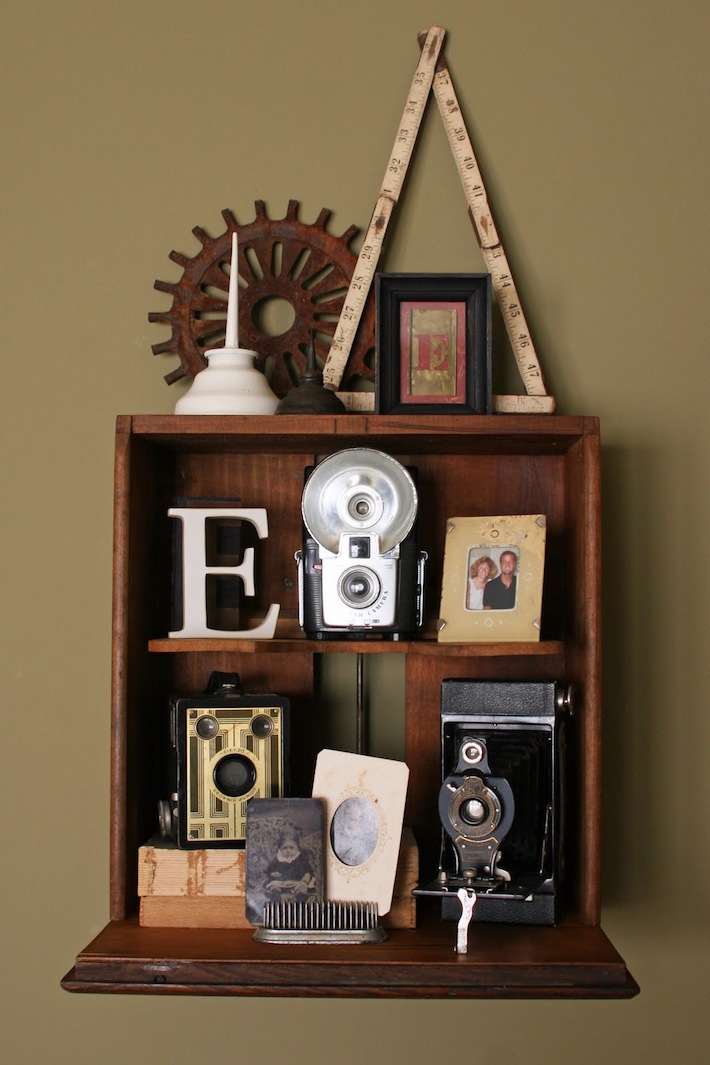 OK well they are using a file cabinet drawer, which is alot deeper than what I have to work with....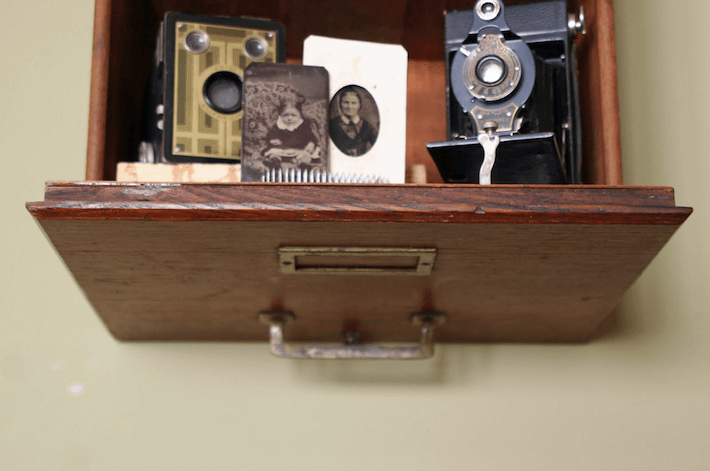 Filing cabinet drawer shelf for curios. source: mamaiejanes.blogspot.com
souce: Pinterest